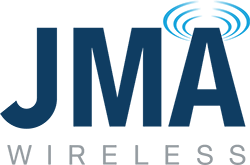 JMA Wireless is the leading global innovator in mobile wireless connectivity solutions that ensure infrastructure reliability, streamline service operations, and maximize wireless performance. Employing powerful, patented innovations, our solutions portfolio is proven to lower the cost of operations while ensuring lifetime quality levels in equipment and unrivaled performance for coverage and high-speed mobile data.
Distributed Antenna Systems
TEKO™ – INTELLIGENT RF DISTRIBUTION
As the world grows ever more dependent on mobile wireless technology, owners of venues like stadiums, skyscrapers, and subways repeatedly choose JMA Wireless TEKO™ Distributed Antenna Systems (DAS) to stay connected. Our TEKO™ platform delivers maximum performance, supporting multiple operators, with the flexibility to adapt coverage and capacity in any venue on an event-by-event basis. In combination with our XRAN® virtualized RAN software, the TEKO™ platform serves as intelligent RF distribution systems optimizing spectrum efficiency and empowering venue owners.
Distributed Radio Systems
Not a Small Cell, Not a DAS
Virtualized multi-service enterprise capabilities for the in-building market.
The mid-size enterprise market represents 49 million square feet of office space, which is occupied by one third of today's workforce in the US.
Technology executives of these businesses are often perplexed about the most efficient and cost-effective way to support its changing needs, from IoT and smartphone usage to the Cloud and 5G.
An in-building wireless solution that enables them to meet the needs of today's environment yet provides a future-proof way to scale for tomorrow is key to their strategic vision.
Industries
JMA Wireless offers an innovative and broad product portfolio that serves a variety of industries. Whether you want to keep fans connected, public safety officials informed or staff up to date you will find on our industry pages a wireless communications solution for your business.
Healthcare
Today's healthcare facilities have transformed into high-tech hubs that not only demand robust cellular connectivity in-building, but often across expansive outdoor environments too. A medical center's wireless network is critical for multiple purposes such as enhancing patient care and safety, increasing staff productivity, improving operations, and keeping family and friends connected. To accommodate these various needs, healthcare facilities are turning to converged networks. The wireless system must support a wide range of frequencies, different protocols, any modulation scheme, and it must be future-proof. The ultimate goal is to provide strong wireless connectivity in-building and across a medical campus cost-effectively.
Higher Education
Today's competitive world of higher education must meet an expanding list of student criteria. It not only includes excellent professors, small classes, and a wide choice of curriculum, but robust wireless connectivity is critical for attracting and retaining the brightest young minds too.
According to a recent study, approximately 94 percent of students use mobile devices for academic purposes. With these devices, they access digital textbooks, check into class and use a growing number of applications anywhere, anytime; therefore, making ubiquitous wireless connectivity not just a convenience, but an expectation.
Hospitality
Whether on a business trip or on vacation, travelers expect high speed mobile connectivity. To stay on the leading edge of hospitality communications technology, companies turn to JMA Wireless. JMA offers flexible and scalable in-building wireless solutions to meet the mobile connectivity needs of hotels, resorts, and casinos. Its cutting edge TEKO DAS cellular communications not only in guest rooms and the lobby, but also in difficult to reach meeting spaces. Guests will experience better mobile connectivity while facility owners can look forward to increased satisfaction ratings and customer loyalty.
Manufacturing
Staying connected on the factory floor can be challenging yet critical. Concrete structures, competing technologies and many moving people and parts can all present challenges to mobile communications. However, wireless connectivity is necessary for machine-to-machine operations as well as for communications between workers on the factory floor and employees in office areas. With the state-of-the-art Teko DAS (Distributed Antenna System) solution from technology innovator, JMA Wireless, manufacturing facilities can ensure their employees have the necessary bandwidth even in the far reaches of a factory, and machine-to-machine communications are never compromised. With careful and precise planning, antennas are placed throughout the plant to create many sectors of signals, which cost-effectively meet cellular coverage and capacity needs. JMA Wireless' robust and patented solutions are keeping employees connected and machines communicating on the factory floor.
Real Estate
Today's property managers are always looking for an edge to stay at the top of the highly competitive commercial real estate market. Seventy-seven percent of tenants say they would sign a longer lease with an office complex offering superior wireless connectivity infrastructure. JMA Wireless has become a trusted partner of REITs around the world, choosing to deploy our multiple operator supporting TEKO™ DAS platform. With our 100% software XRAN™ platform commercial office properties can cost effectively support all of today's wireless network needs as well as be ready for 5G.
Sports & Entertainment
5G technology is impacting almost every aspect of people's daily lives, including the fan experience at sports and entertainment venues. New stadiums are being built with 5G ready technology in mind from the start while many existing venues are incorporating it to keep up with fan expectations, streamline operations, and level the playing field with their innovative counterparts.
Transportation
The transportation market is experiencing an uptick in the number of passengers. Whether flying or riding the rail, people are on the move. Mobile connectivity is essential for these passengers as well as for the operators of these different modes of transportation. Travelers expect wireless connectivity to meet their voice, data, and text needs. While transportation businesses require solid cellular coverage to not only meet passengers' expectations, but to ensure public safety, enhance operations cost effectively and even to stay ahead of the competition.