EMR offers a complete line of antenna site and mobile filtering products covering the RF spectrum from 30 MHz to 2.8 GHz, and products capable of handling power levels up to 2 KW. Our line is extensive. We have many products to provide effective communications in today's challenging RF environments.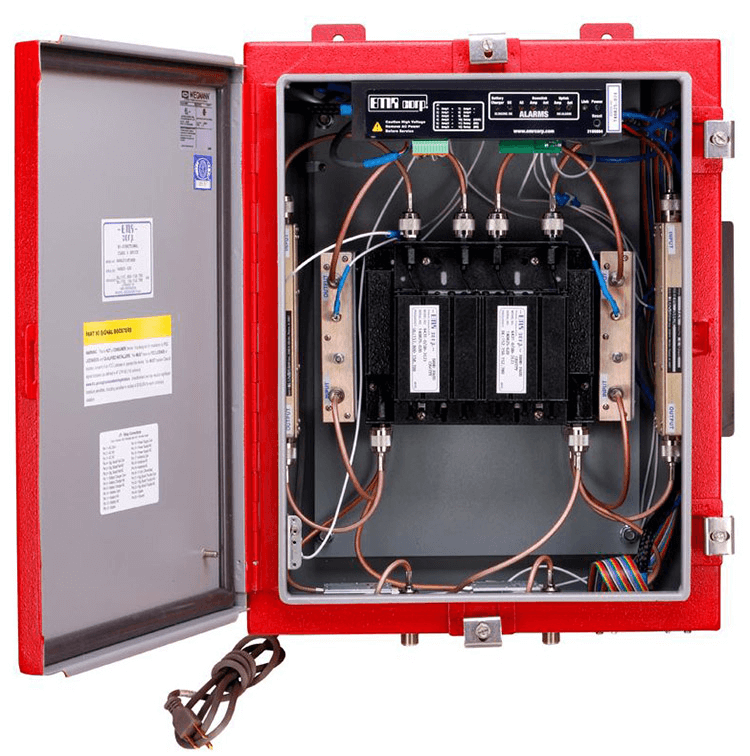 On-Line System Monitor BDAMON-2-SNMP
The EMR BDAMON-02-NFPA and BDAMON-02-SNMP Bi-Directional signal booster accessory allows 24/7 system monitoring via the internet with a web browser or an SNMP Manager. EMR BDAMON-02-MODEM Bi-Directional signal booster has a built-in modem allowing monitoring access via a telephone line. All models monitor; BDA enclosure cover, AC Power, DC Power, and RF amplifier function. Alarm LED indicators and manual alarm reset are located on the front panel.
Download the brochure